Absolut Vodka has a new online game out: similar to other campaigns I have seen already, this one is once again about spotting things in a large messy picture.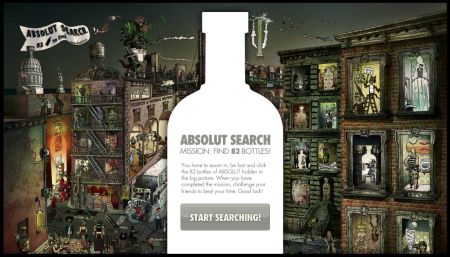 In this particular game, you need to find 82 of the typical Absolut bottles within 2 minutes. I guess with some practise you can do that, but certainly not on first try. So this one is good for repeated and prolonged brand experience!
And it fits well with their well-known advertising concept.
(via)