Quite a few sites pointed me to the new brand image advertising of Honda: The Power of Dreams. While I wasn't necessarily interested at first, the number of positive reviews changed my mind to have a look. And it is great, no doubt.
What I also noticed, the website showing the webversion of the spot is also interesting: All the products featured in the spot are there to explore, with explanations and stories around them. So make sure you check them out, too.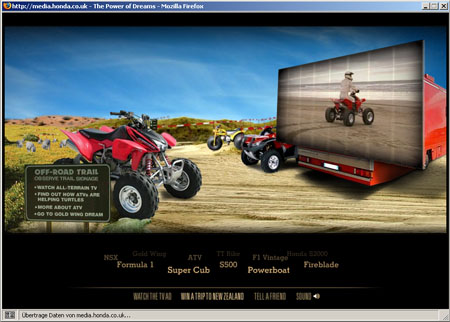 Oh, and not forgetting about the print ads: at adland, you can also see the print ads for this campaign.