Viacom Starts Playing With Video Mashups reports business2blog. You can create mashups of clips from different show of their teen channel "the N".
And of course you can email these clips to your friends. Smart as they are, they insert a little ad in the beginning.
Nice toy…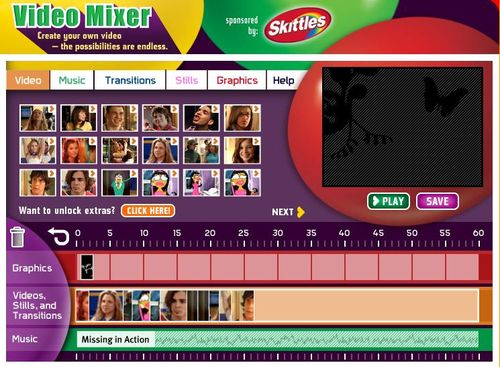 Ähnliche Beiträge
Keine ähnlichen Beiträge.