Adrants has some news on really excellent Guerilla Marketing by Nike.
All it took was three cars:
the first looking like a giant soccer ball,
the other two, driving behind, looking like giant sneekers
Wonder if we get to see cool stuff like that here in Germany during the world cup?
Here are some images (source)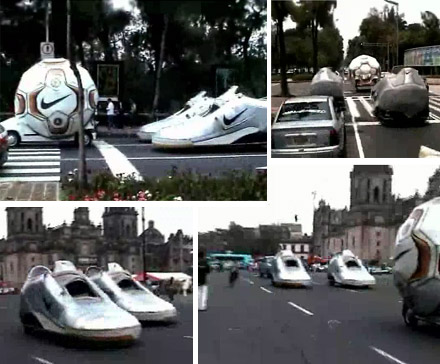 Ähnliche Beiträge
Keine ähnlichen Beiträge.